About Me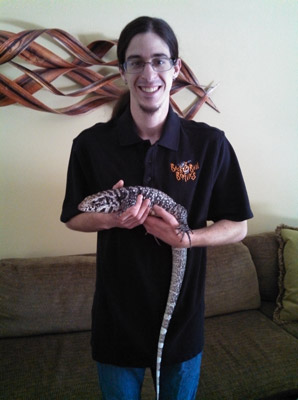 My name is Grayson Kent and ever since I was a little boy, animals have been my greatest passion. Whether extinct, extant, or even mythological, I was fascinated by them all.
At the age of four I received my first pets, a pair of fire-bellied toads named Joe and Tony, and it wasn't long before I was keeping snakes, tarantulas, and lizards.
I have also been on a paleontological dig and worked with sign language-using chimpanzees.
After receiving my degree in paleobiology from UC Santa Barbara in 2010, I went to work as the animal curator of a children's museum. It was while employed at the museum that I discovered another great passion, educating children, and I began developing outreach programs to share my love of zoology and paleontology.