Ever wondered how to tell the difference between a mammoth and a mastodon?
Ever pondered the relationship between dinosaurs and birds?
Ever wanted to get up close and personal with a boa constrictor?
Now you can!
Rock & Roll Reptiles provides natural history presentations that are both fun and educational.We bring everything to your event and provide a hands-on approach to learning about the exciting fields of zoology and paleontology. During presentations, everyone has an opportunity to not only see and learn about fossils, animal artifacts and reptiles, they also get a chance to hold and touch them.
Each presentation is unique and based upon each client's wishes and needs. Rock & Roll Reptiles provides presentations for a variety of venues including but not limited to the following:

• Public Events
• Birthday Parties (for kids and adults)
• Corporate Events
• Public/Private Schools
• Home School Groups
• Summer Camps
• After School Programs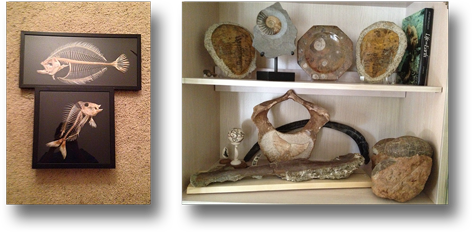 Rock & Roll Reptiles is owned and operated by Grayson Kent, an accomplished and enthusiastic animal keeper and educator with extensive knowledge in the fields of zoology and paleontology.
For further inquiries or to book your event please contact Grayson Kent at:
Phone: (818) 519-3050
Email: grayson@rocknrollreptiles.net
www.rocknrollreptiles.net